Use our Business Directory to promote your company or services. Simply enter your company in up to 100 keyword categories for the low annual subscription price. A better deal, with which you can be found on page 1 in the search engines, does not exist. Try our pallet portal: just write two terms in the search: pallet suppliers and the listed pallet category. For example: pallet suppliers hygiene pallets or pallet suppliers europallets or pallet suppliers chemical pallets, etc.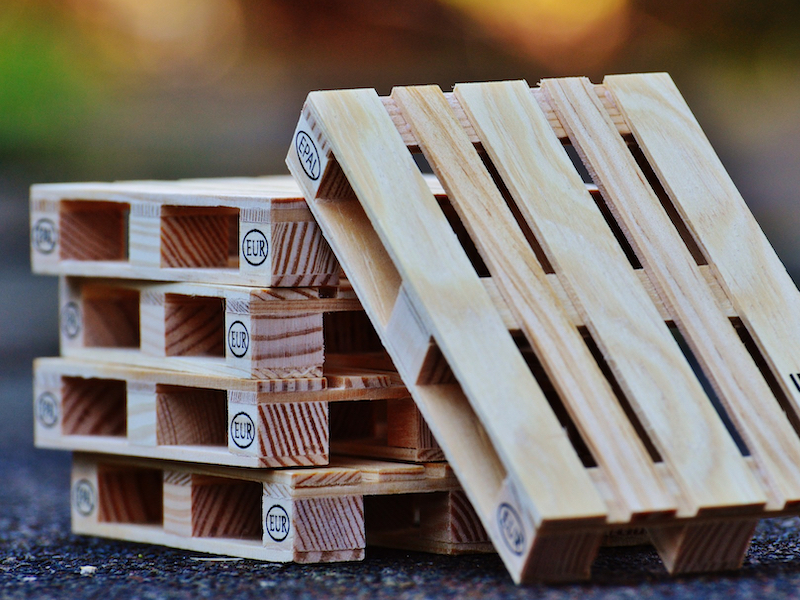 The Business Directory of Paletten Report is the central directory for companies and service providers in the logistics and pallet market. Through the tagged entries it is the optimal tool to be found and to achieve sustainable visibility on the Internet. Together with our logistic news, the company directory is the optimal basic equipment for Internet marketing. Take advantage of our offer and benefit from improved visibility in the most popular search engines.
Marketing for logistics suppliers

60+ categories

Page 1 in search engines

Sustainable online presence
Doing business in Germany

Profile with keywords and logo

Optimal value for money

No Risk, powerful
The monthly report of current pallet prices for Euro pallets in Germany.
With the certification in the pallet exchange forwarders and industry test their drivers and warehousemen.
We develop your pallet management system including pallet department and pallet software.
We publish your logistics news and success stories.
We analyze processes, people and software in your organisation.
The free directory for pallet suppliers without keywords and without logo.
Keyword plan
Keyword conquest
Keyword keeping
Corporate leaders of freight forwarders, logistics companies, pallet manufacturers or pallet dealers want to see their own business grow. The normal way to sell logistics services or pallets is often based on direct sales. But there is an alternative way to attract new customers or business partners. The method is called publishing articles on the Internet. When customers search for products or services, they use keywords or keywords. In order to address the right target group, business leaders should decide on the right keywords. The Keyword Plan forms the basis of an effective strategy to generate more business for your own forwarding or logistics company or pallet manufacturer or pallet dealer. Initially, we recommend selecting 10 keywords in order to subsequently publish articles on the homepage PalettenReport.de via the company or logistics service. It's best to ask for examples of your keyword plan.
If a customer found you because they read your article, then you've captured that keyword. Most likely, your article was effective. The way to do that is to publish multiple articles with keywords within the first four weeks. Who wants to conquer keywords quickly, could start with keywords in two and three formations. These keywords are in combination with the service, location or industry. Transports Steel Poland would be such an example, rather than just start with the keyword transports. Other ideas about keyword conquest are in combination with the corporate directory. In the company directory, pallet suppliers as well as logistics companies can register themselves with keywords. Publishing articles with the reference or backlink to the company directory also helps. We are happy to explain ideas for conquering keywords.
If someone finds your article months or even years later, then you probably backed up the keyword. Keyword security provides an equivalent, if not superior, method of direct sales. Keyword marketing means the customer contacts you. You can significantly reduce your distribution costs by generating new customer inquiries through the Internet without the hassle of salespeople. Your sales team has more time to make an offer. Once you stop publishing articles with keywords on a regular basis, you will lose your place on the internet. Keyword security is partly a matter of philosophy between Internet marketing and cold calling. For example, we as PalettenReport.de have secured the keyword pallet prices on the internet. Do you want to talk about how it works?